All Time Best Selling WaveRunner, Still Hard To Match!
Sporty styling, stunning performance, exceptional economy, low maintenance and a great many features; all these play their part in making the VX jet ski models the most sought after personal watercraft.  Coupled with their all round versatility VX range have gained such a noted loyal following.
The ultimate entry level watercraft showcases Yamaha's revolutionary new RiDE control, this intuitive system introduces an immediate level of confidence to even less experienced riders.  There is now no other watercraft which can deliver such a supremely capable and enjoyable on the water experience with such affordability.
Enjoy fuel efficient towing power compliments of Yamaha's new TR-1 3-cylinder 4 stroke high output marine engine package.  Comes standard with RiDE plus Cruise Assist and No Wake Mode.
Want to find out more?
---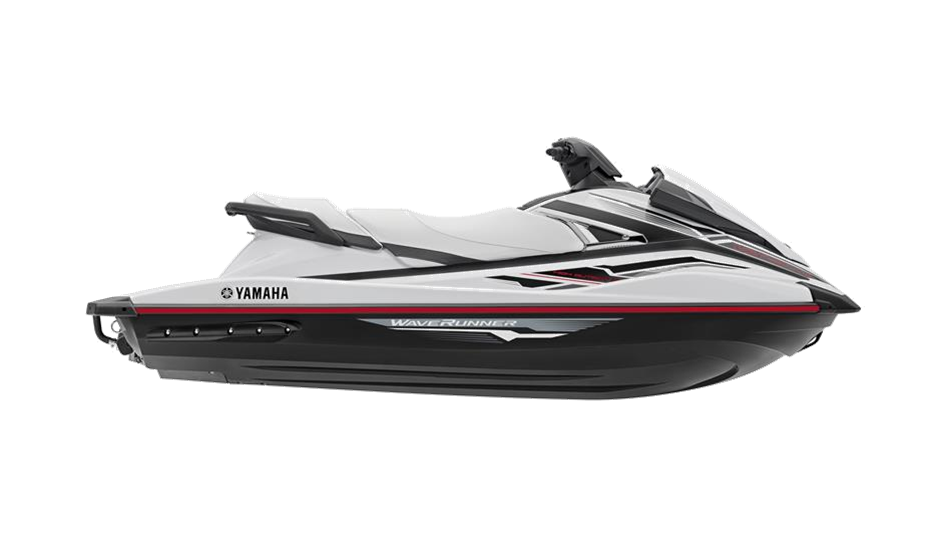 See all images
Specifications
---
General

Starting at
£8,899
RIDER CAPACITY
1-3 Persons
FUEL CAPACITY
70 Litres
0 - 30 mph (est.)
2.3 Seconds
CRUISING SPEED (est.)
32 mph
RANGE (est.)
146 miles
WARRANTY
24 months
Full
Hull + Deck Specifications

Engine Type: TR-1 High Output 1,049cc
Length: 3.35 m
Width: 1.22 m
Height: 1.19 m
Weight: 301 kg
Fuel Capacity: 70 l
Storage Capacity: 93.2 l
Rider Capacity: 1-3 persons

Engine Specifications

Reverse: In RiDE with Traction
RiDE: Yes
Electronic Throttle (Cruise Assist, No Wake Mode): Yes
Remote Transmitter, Security & Low RPM Mode: Yes

Features

Hydro Turfmats: 2-Tone
NanoXcel Hull & Deck: Yes
Two Piece Seat: Yes
Tow Hook: Yes
Re-Boarding Step: Yes
Automatic Bilge System: Yes
Dual Grab Handles at Stern: Yes
Convex Dual Mirrors: Yes
Multifunction Information Centre: Yes
Watertight Storage: Yes
Glove Box: Yes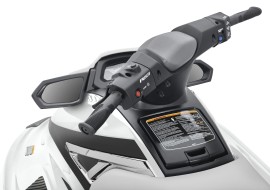 RiDE SYSTEM
The revolutionary RiDE system transforms your riding pleasure, bringing a new feeling of confidence to every rider at every level. Simply pull the throttle lever on the right hand-grip to move forward and accelerate - pull the lever on the left grip to slow down or reverse. Yes, it's really that simple!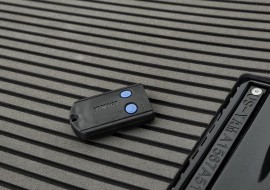 ELECTRONIC SYSTEMS
Yamaha's latest electronic systems now standard on the highly affordable VX Series deliver a stunning mix of rider benefits and advantages. They include convenient electronic Reverse with traction control, Cruise Assist, No-Wake mode ... and our industry-first security system with Low-RPM mode and remote control.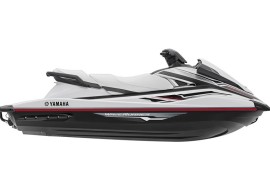 BOLSTERED SEAT
The ergonomically designed, precision stitched, 2 piece seat is truly innovative. Perfect for sports riding with up to 3 people; its high comfort level will make you feel like it's been custom made to fit you. What's more there is a very handy dry storage area underneath it.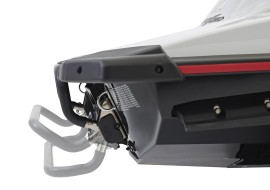 EXTENDED REAR PLATFORM
The VX Deluxe will really appeal to watersport fans, with its comfortable 3 person seat, extended rear platform with deep re-boarding step along with its strong, practical tow hook. Comfortable, slip resistant Hydro-Turf® mats are another real pleasure to look forward to after wakeboarding, skiing or swimming with friends.