More power. More features. More Fun.
Meet the HO, the latest VX Cruiser for 2018.  A bigger, more powerful engine, plus RiDE control system and a host of other advantages have created this stunning example of stylish performance with economy.
While many individual technical and practical features have played their part in making the VX models the most sought after watercraft, it is their all-round versatility that has gained them such a loyal following.
Put simply, the VX Cruiser HO is now the premium watercraft in this sector and the only one that can deliver such a highly capable and luxurious on-the-water cruising experience with such affordability.
Want to find out more?
---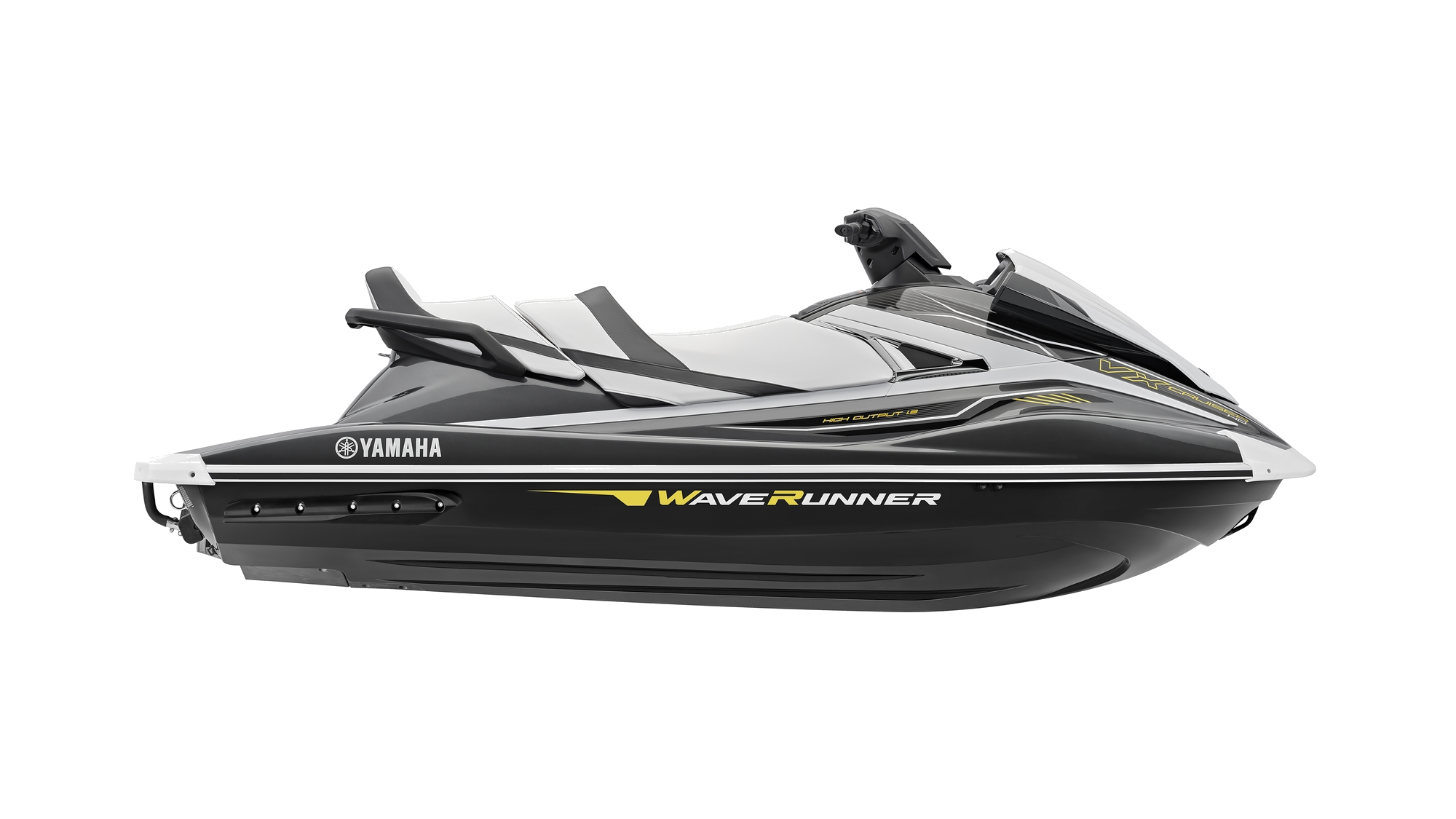 See all images
Specifications
---
General

Starting at
£10,399
RIDER CAPACITY
1-3 Persons
FUEL CAPACITY
70 Litres
0 - 30 mph (est.)
2.0 Seconds
CRUISING SPEED (est.)
33 mph
RANGE (est.)
172 miles
WARRANTY
24 months
Full
Hull + Deck Specifications

Engine Type: HO 1822cc
Length: 3.35 m
Width: 1.22 m
Height: 1.19 m
Weight: 348 kg
Fuel Capacity: 70 l
Storage Capacity: 93.2 l
Rider Capacity: 1-3 persons

Engine Specifications

Reverse: In RiDE with Traction
RiDE: Yes
Electronic Throttle (Cruise Assist, No Wake Mode): Yes
Remote Transmitter, Security & Low RPM Mode: Yes

Features

Hydro Turfmats: 2-Tone
NanoXcel Hull & Deck: Yes
Cruiser Seat: Yes
Two Piece Seat: Yes
Tow Hook: Yes
Re-Boarding Step: Yes
Automatic Bilge System: Yes
Dual Grab Handles at Stern: Yes
Convex Dual Mirrors: Yes
Multifunction Information Centre: Yes
Watertight Storage: Yes
Glove Box: Yes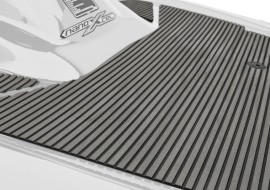 LIGHTWEIGHT NANOXCEL
The hydrodynamic hull and deck are constructed from Yamaha's unique NanoXcel, around 25% lighter than a conventional GRP, so the VX Cruiser HO offers extremely agile handling and optimum fuel efficiency. The hull and deck designs are also latest-generation, delivering space and stability, with extra storage and ride comfort.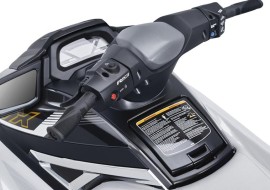 UNIQUE ELECTRONIC SYSTEM
Yamaha's latest electronic systems now standard on the highly affordable VX Series deliver a stunning mix of rider benefits and advantages. They include convenient electronic Reverse with traction control, Cruise Assist, No Wake mode and an industry first security system with Low-RPM mode and remote control.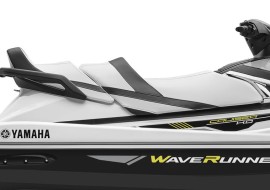 2-TONE CRUISER SEAT
The ergonomically designed, precision-stitched, 2-piece seat is truly innovative. Perfect for sports riding and cruising with up to 3 people, its high comfort level will make you feel like it's been custom-made to fit you. What's more, there's a very handy dry storage area underneath the rear section.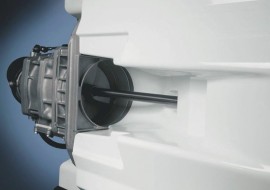 TECHNOLOGY ON THE WATER
Exhilarating handling and exciting performance are a hallmark of the VX Cruiser HO and its outstanding bite and acceleration are made possible by a combination of the high-flow intake, the Hyper-Flow high-pressure jet pump and the stainless steel impeller, which runs within a precision engineered housing.