Comfort, Top Performance, Big Value
Sporty styling, stunning performance, exceptional economy, low maintenance and a great many features; all these play their part in making the VX jet ski models the most sought after personal watercraft.  Coupled with their all round versatility VX range have gained such a noted loyal following.
The ultimate entry level watercraft showcases Yamaha's signature Cruiser Seat for comfortable, three-up riding.  Enjoy fuel efficient towing power compliments of Yamaha's innovative new TR-1 3-cylinder 4 stroke high output marine engine package.  Comes standard with RiDE plus Cruise Assist and No Wake Mode.
Want to find out more?
---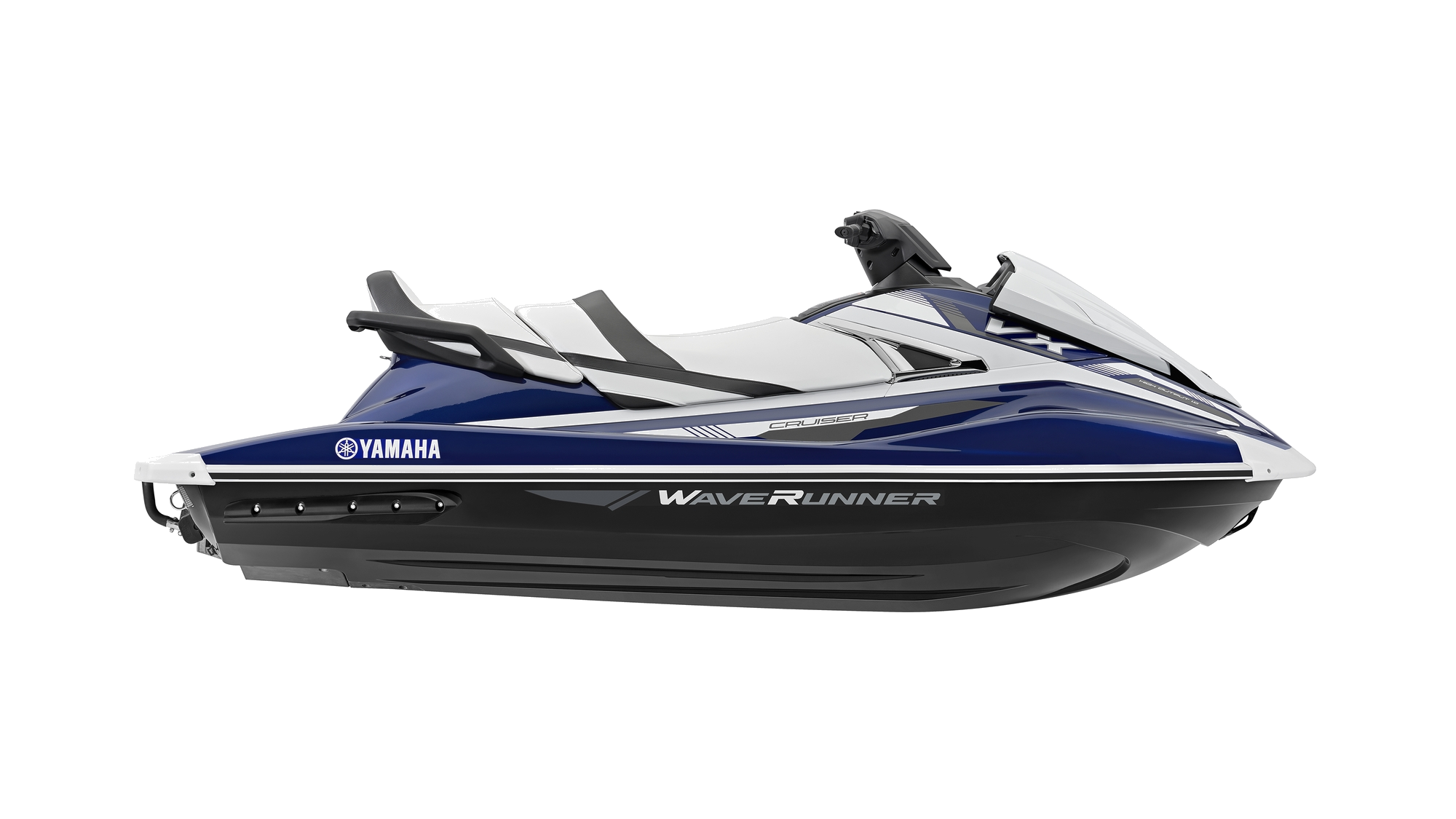 See all images
Specifications
---
General

Starting at
£9,349
RIDER CAPACITY
1-3 Persons
FUEL CAPACITY
70 Litres
0 - 30 mph (est.)
2.3 Seconds
CRUISING SPEED (est.)
32 mph
RANGE (est.)
147 miles
WARRANTY
24 months
Full
Hull + Deck Specifications

Engine Type: TR-1 High Output 1,049cc
Length: 3.35 m
Width: 1.22 m
Height: 1.19 m
Weight: 303 kg
Fuel Capacity: 70 l
Storage Capacity: 93.2 l
Rider Capacity: 1-3 persons

Engine Specifications

Reverse: In RiDE with Traction
RiDE: Yes
Electronic Throttle (Cruise Assist, No Wake Mode): Yes
Remote Transmitter, Security & Low RPM Mode: Yes

Features

Hydro Turfmats: 2-Tone
NanoXcel Hull & Deck: Yes
Pull-up Cleats: Yes
Cruiser Seat: Yes
Two Piece Seat: Yes
Tow Hook: Yes
Re-Boarding Step: Yes
Automatic Bilge System: Yes
Dual Grab Handles at Stern: Yes
Convex Dual Mirrors: Yes
Multifunction Information Centre: Yes
Watertight Storage: Yes
Glove Box: Yes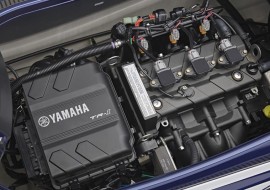 TR-1 HIGH OUTPUT
The VX Cruiser is powered by our innovative 3-cylinder engine, the 1049cc High Output TR-1. This remarkably compact and lightweight unit packs a real punch and offers lively acceleration and great top-end power, plus economy and reliability. The light weight engine also helps deliver superior handling, agility and balance.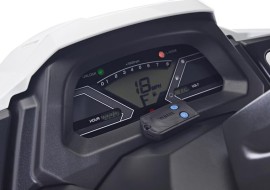 MULTI-FUNCTION INSTRUMENTS
Multi-function LCD instruments mounted in a stylish cockpit panel are not something you might expect on such a keenly priced watercraft. Nor might you expect large integral mirrors, but the VX has them to help you keep an eye on what's going on behind; particularly valuable when towing.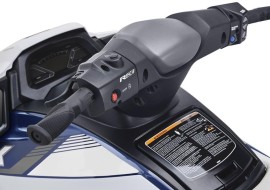 RiDE SYSTEM
The revolutionary RiDE system transforms your riding pleasure, bringing a new feeling of confidence to every rider at every level. Simply pull the throttle lever on the right hand-grip to move forward and accelerate - pull the lever on the left grip to slow down or reverse. Yes, it's really that simple!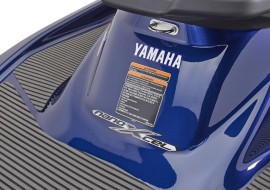 STRONG, LIGHT NANOXCEL HULL
Yamaha's unique NanoXcel material is light and very strong, for faster acceleration, higher top speed and greater economy; perfect for the latest design VX hull and body which offers improved stability and handling in all conditions.