True High Performance
Over many years, Yamaha's GP models forged an unbeatable reputation among serious racers over the world. This incredible heritage has now thrillingly been reborn in the shape of this new high-performance , superstar – the GP 1800.
This will be the answer to a performance enthusiast's prayer!  An incredible looking, super smooth, super powerful machine with an  incredibly strong, agile hull and the ability to respond to the rider's every command precisely, predictably and in an instant.
When such a machine includes all the very latest technical and electronic innovations, often unique and exclusive to Yamaha and proudly carries that famous name, you know you are entertaining a quality built jet ski.
Want to find out more?
---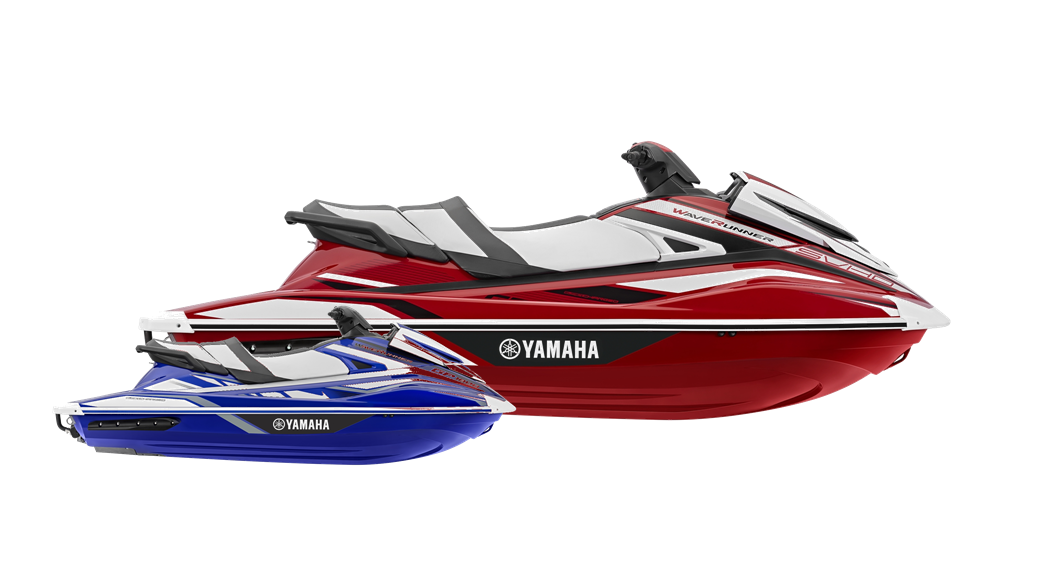 See all images
Specifications
---
General

Starting at
£15,999
RIDER CAPACITY
1-3 PERSONS
FUEL CAPACITY
70 Litres
0 - 30mph (est.)
1.3 secs
CRUISING SPEED (est.)
27 mph
RANGE (est.)
105 miles
WARRANTY
24 months
Full
Hull + Deck Specifications

Engine Type: SVHO 1812cc
Length: 3.35 m
Width: 1.22 m
Height: 1.19 m
Weight: 349 kg
Fuel Capacity: 70 l
Storage Capacity: 93.2 l
Rider Capacity: 1-3 persons

Engine Specifications

Reverse: In RiDE with Traction
RiDE: Yes
Electronic Throttle (Cruise Assist, No Wake Mode): Yes
Remote Transmitter, Security & Low RPM Mode: Yes
Reverse: Yes

Features

Analog Meter (Tacho / Speed): Dual
Hydro Turfmats: 2-Tone
NanoXcel2 Hull & Deck: Yes
Two Piece Seat: Yes
Tow Hook: Yes
Re-Boarding Step: Yes
Electronic Bilge System: Yes
Automatic Bilge System: Yes
Dual Grab Handles at Stern: Yes
Adjustable / Tilt Steering: Yes
Convex Dual Mirrors: Yes
Multifunction Information Centre: Yes
Watertight Storage: Yes
Glove Box: Yes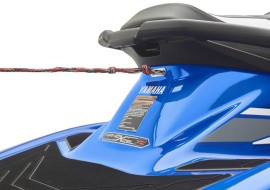 SPORTING HERITAGE
We know you like to tow things and people from time to time, so the new GP 1800 makes it a real pleasure. With the fitted strong towing eye, a pair of large integral rear-view mirrors to help you tow safely, very comfortable Hydro-Turf mats and a soft-touch re-boarding step, everything has been made exceedingly easy for you.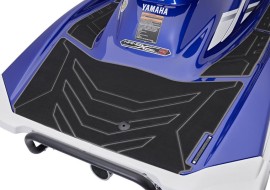 GREAT METALLIC COLOURS
The GP 1800 is a real sporting machine with Yamaha's race-winning reputation around the world behind it, so she needs to look the buisness; and she does! With aggressive new graphics and exciting metallic hull colours, a multi-tone textured seat and 2-tone Hydro-Turf mats, it'll make you feel like going out to fly across some water while others drool!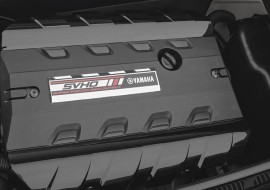 SUPERCHARGED SUPER VORTEX
This amazing engine produces smooth, flexible power and features highly efficient cooling and air intake systems as well as strong engine internals. The new 160mm Hyper-Flow jet pump helps turn that power into electrifying acceleration and the Electronic Fuel Injection gives ultra smooth and efficient power output.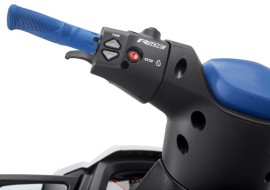 RiDE SYSTEM
The revolutionary RiDE system (Reverse with Intuitive Deceleration Electronics), transforms your riding pleasure, bringing a new feeling of confidence, especially for sports style riding. Simply pull the throttle lever on the right hand-grip to move forward and accelerate, pull the lever on the left grip to slow down or reverse. it's really that simple!