Supercharged Touring Adventures With Precision Handling
Bring a smile to your face by riding this machine in an aggressive, wave-conquering style!  Alternatively, explore it's more relaxing personality when its the smoothest, most powerful 3-seat touring machine you could wish for, ready to take you on great adventures in luxury and comfort.
The supercharged Super Vortex High Output engine and new lightweight NanoXcel2 hull and deck are the perfect combination, with impressive power coupled with stable, agile handling and a very comfortable ride.
Revolutionary and intuitive new RiDE control system, electronic Reverse, Cruise-Assist and remote-control security system all included as standard.
Want to find out more?
---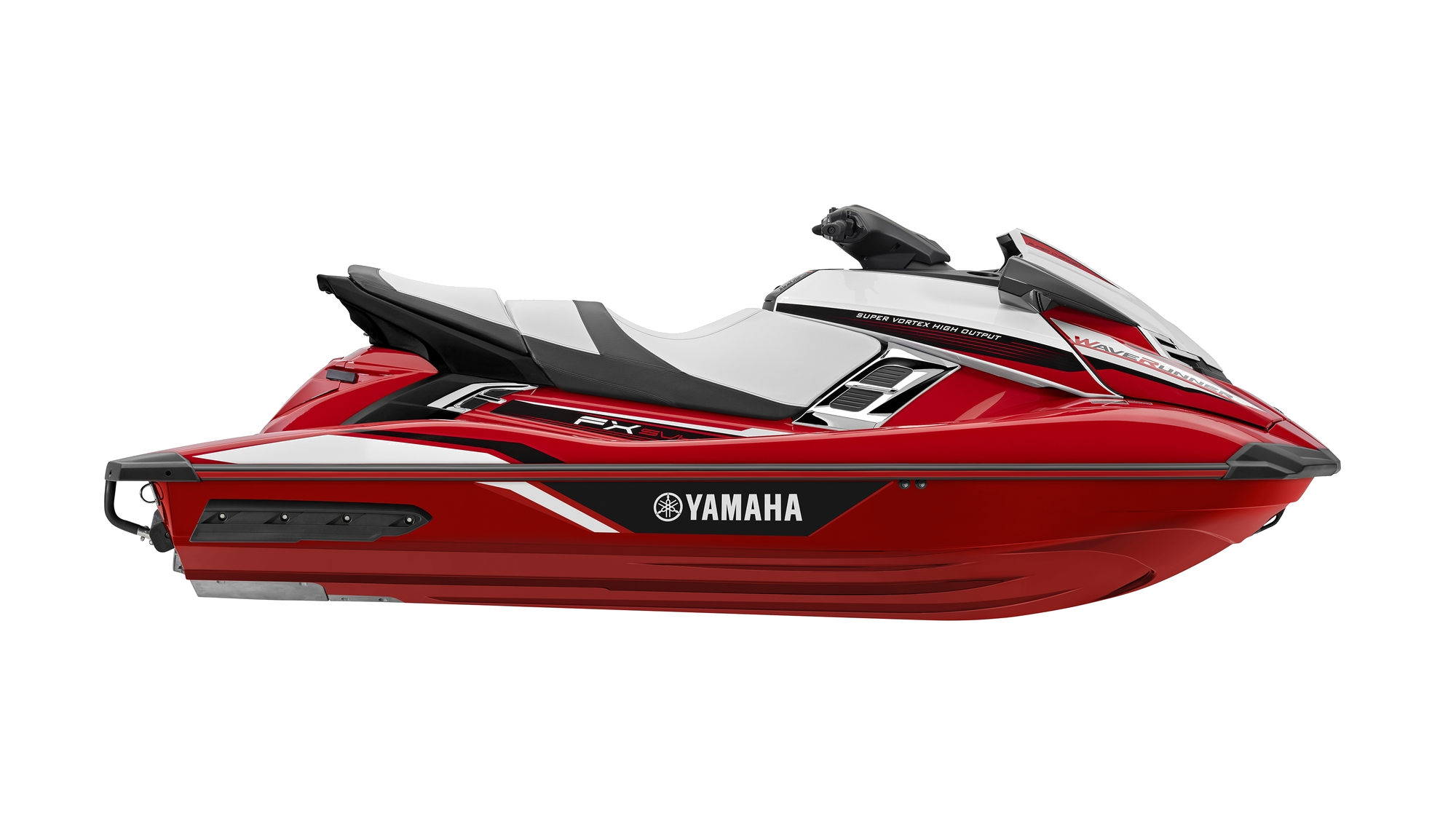 See all images
Specifications
---
General

Starting at
£15,499
RIDER CAPACITY
1-3 PERSONS
FUEL CAPACITY
70 Litres
0 - 30 mph (est.)
1.8 seconds
CRUISING SPEED (est.)
27 mph
RANGE (est.)
105 miles
WARRANTY
24 months
Full
Hull + Deck Specifications

Engine Type: SVHO 1812cc
Length: 3.56 m
Width: 1.23 m
Height: 1.23 m
Weight: 378 kg
Fuel Capacity: 70 l
Storage Capacity: 125.5 l
Rider Capacity: 1-3 persons

Engine Specifications

Reverse: In RiDE with Traction
RiDE: Yes
Electronic Throttle (Cruise Assist, No Wake Mode): Yes
Remote Transmitter, Security & Low RPM Mode: Yes
Reverse: Yes

Features

Analog Meter (Tacho / Speed): Yes
Hydro Turfmats: 2-Tone
NanoXcel2 Hull & Deck: Yes
Two Piece Seat: Yes
Tow Hook: Yes
Re-Boarding Step: Yes
Electronic Bilge System: Yes
Automatic Bilge System: Yes
Dual Grab Handles at Stern: Yes
Adjustable / Tilt Steering: Yes
Convex Dual Mirrors: Yes
Multifunction Information Centre: Yes
Fast Access Instrumentation Button: Yes
Watertight Storage: Yes
Beverage Holder on Dash: Yes
Fast Access Stern Storage: Yes
Glove Box: Yes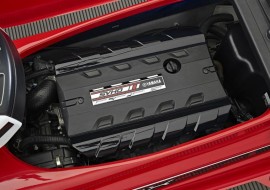 SUPERCHARGED 1812cc
This amazing engine produces smooth, flexible power and features highly efficient cooling and air intake systems as well as strong engine internals. The large Hyper Flow jet pump helps turn that power into electrifying acceleration and the Electronic Fuel Injection gives smooth and efficient power output.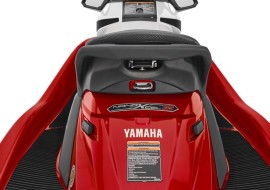 NANOXCEL2
Made possible by Yamaha's unique materials technology, NanoXcel2 is an impressive 18% lighter than our revolutionary original NanoXcel, yet just as rigid and strong. It shaves a significant weight off the already exciting sport performance hull of the FX SVHO for faster acceleration, higher top speed and even greater economy.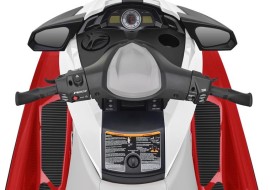 THROTTLE CONTROL
Yamaha's sophisticated Electronic Throttle Control system will delight you with its 'intelligent' features. Use Cruise-Assist to set and maintain specific speeds, No Wake Mode to navigate easily through low speed areas - and then there's electronic Reverse with Traction Control, to help you manoeuvre smoothly and to get you out of tight spots.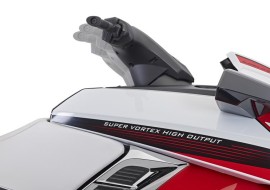 PRACTICAL FEATURES
From the 4-step, tilt-adjustable steering to the comfortable two-tone, 3-person seating and from the large, extended swim platform to the extra deep step and twin handles for re-boarding, the FX SVHO sets ever higher standards for your enjoyment of the water.