High Performance With Comfort & Style
The all round capability of the flagship WaveRunner is incredible!  It's a comfortable long distance express cruiser packed with innovation and practicality including theatre style seating for 3.  But then open the throttle and it's a sports machine ready for extreme action.
The supercharged Super Vortex High Output engine and our latest lightweight NanoXcel®2 hull deliver awesome performance and economy with stable, agile handling – helped by our revolutionary RiDE control system, another industry-first on this model.
Electronic throttle control with Cruise-Assist and No-Wake Mode, Reverse with Traction Control, Electronic Trim – the list just goes on and on – and on.
Want to find out more?
---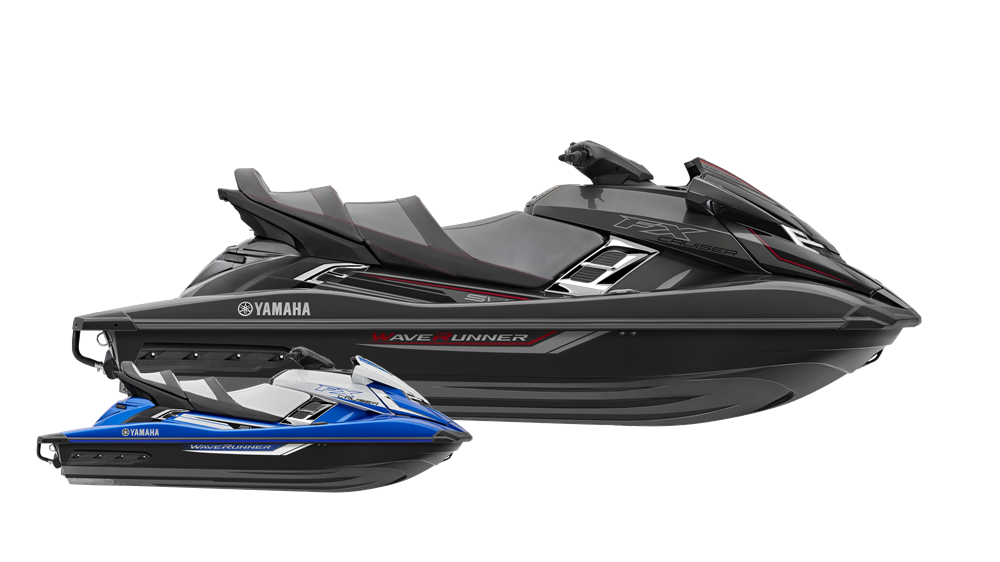 See all images
Specifications
---
General

Starting at
£15,899
RIDER CAPACITY
1-3 PERSONS
FUEL CAPACITY
70 Litres
0 - 30 mph (est.)
1.8 seconds
CRUISING SPEED (est.)
25 mph
RANGE (est.)
122 miles
WARRANTY
24 months
Full
Hull + Deck Specifications

Engine Type: SVHO 1812cc
Length: 3.56 m
Width: 1.23 m
Height: 1.23 m
Weight: 379 kg
Fuel Capacity: 70 l
Storage Capacity: 125.5 l
Rider Capacity: 1-3 persons

Engine Specifications

Reverse: In RiDE with Traction
RiDE: Yes
Electronic Throttle (Cruise Assist, No Wake Mode): Yes
Remote Transmitter, Security & Low RPM Mode: Yes
Reverse: Yes

Features

Analog Meter (Tacho / Speed): Yes
Hydro Turfmats: 2-Tone
NanoXcel2 Hull & Deck: Yes
Pull-up Cleats: Yes
Cruiser Seat: Yes
Two Piece Seat: Yes
Tow Hook: Yes
Re-Boarding Step: Yes
Electronic Bilge System: Yes
Automatic Bilge System: Yes
Dual Grab Handles at Stern: Yes
Adjustable / Tilt Steering: Yes
Convex Dual Mirrors: Yes
Multifunction Information Centre: Yes
Fast Access Instrumentation Button: Yes
Watertight Storage: Yes
Beverage Holder on Dash: Yes
Fast Access Stern Storage: Yes
Glove Box: Yes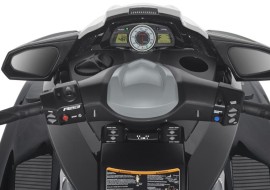 RiDE SYSTEM
The revolutionary RiDE system transforms your riding pleasure, bringing a new feeling of confidence to every rider at every level. Simply pull the throttle lever on the right hand-grip to move forward and accelerate - pull the lever on the left grip to slow down or reverse. Yes, it's really that simple!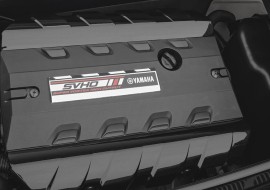 SUPERCHARGED ENGINE
This amazing engine produces smooth, flexible power and features highly efficient cooling and air intake systems as well as strong engine internals. The large Hyper Flow jet pump helps turn that power into electrifying acceleration and the Electronic Fuel Injection gives smooth and efficient power output.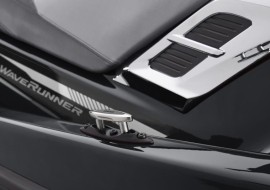 LUXURIOUS FEATURES
From 4-step, tilt-adjustable steering to its luxurious two-tone, 3-person cruiser seat – and from a large, extended swim platform to an extra- deep step and twin handles for re-boarding, this FX Cruiser has it all and you'll also find pull-up cleats, an electronic compass and fuel consumption, air and water temperature displays!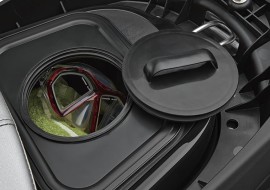 BIGGER ADVENTURES
We've taken care to design plenty of storage into our world-beating FX Series models - 125.5 litres of it so your adventures can be longer and take you further. There's a watertight compartment on the dash panel (along with dual bottle holders) generous under-seat and bow storage and more easy-access storage at the stern.