Premium Blend Of Luxury & Technology
The latest FX Cruiser HO offers a real leap forward in luxury and performance with every detail designed to make your days on the water more relaxed and enjoyable.
A smooth surge of power from the 1812cc HO engine (210hp) is followed by a wonderful feeling of confidence as you explore the intuitive control offered by the revolutionary new RiDE system and the sure handling of the lightweight NanoXcel hull.  Electronic throttle system, Reverse Traction Control and remote security as well as a host of other features including adjustable steering, extended stern platform, 3-person Cruiser Seat and pull-up cleats, in short, a whole new world of cruising pleasure for you to explore.
Want to find out more?
---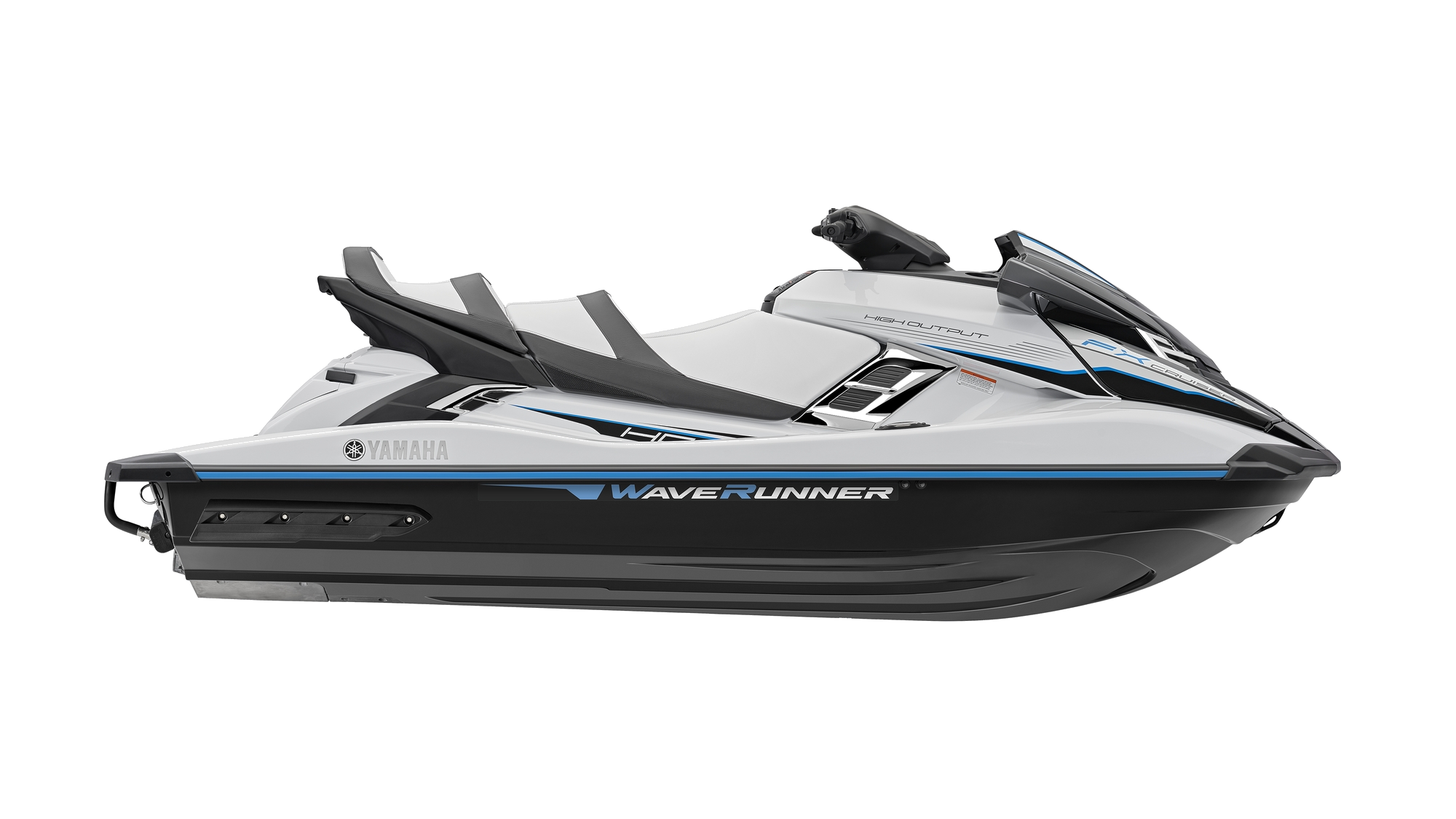 See all images
Specifications
---
General

Starting at
£14,699
RIDER CAPACITY
1-3 PERSONS
FUEL CAPACITY
70 Litres
0 - 30 mph (est.)
2.0 seconds
CRUISING SPEED (est.)
33 mph
RANGE (est.)
107 miles
WARRANTY
24 months
Full
Hull + Deck Specifications

Engine Type: HO 1822cc
Length: 3.56 m
Width: 1.23 m
Height: 1.23 m
Weight: 377 kg
Fuel Capacity: 70 l
Storage Capacity: 125.5 l
Rider Capacity: 1-3 persons

Engine Specifications

Reverse: In RiDE with Traction
RiDE: Yes
Electronic Throttle (Cruise Assist, No Wake Mode): Yes
Remote Transmitter, Security & Low RPM Mode: Yes
Reverse: Yes

Features

Analog Meter (Tacho / Speed): Yes
Hydro Turfmats: 2-Tone
NanoXcel Hull & Deck: Yes
Pull-up Cleats: Yes
Cruiser Seat: Yes
Two Piece Seat: Yes
Tow Hook: Yes
Re-Boarding Step: Yes
Electronic Bilge System: Yes
Automatic Bilge System: Yes
Dual Grab Handles at Stern: Yes
Adjustable / Tilt Steering: Yes
Convex Dual Mirrors: Yes
Multifunction Information Centre: Yes
Fast Access Instrumentation Button: Yes
Watertight Storage: Yes
Beverage Holder on Dash: Yes
Fast Access Stern Storage: Yes
Glove Box: Yes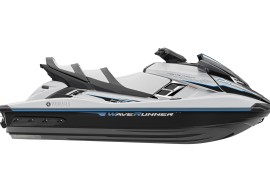 LUXURIOUS CRUISING
From 4-step, tilt-adjustable steering to its luxurious two-tone, 3-person cruiser seat and large, extended swim platform to a deep step and twin handles for re-boarding, the FX Cruiser HO has it all You'll also find pull-up cleats, an electronic compass and a display for fuel consumption as standard.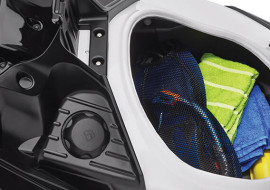 BIGGER STORAGE
We've taken great care to design plenty of storage into our world beating FX Series models; 125.5 Litres of it, so your adventures can be longer and take you further. There's a watertight compartment on the dash panel (along with dual bottle holders) generous under seat storage and more easy access storage at the stern.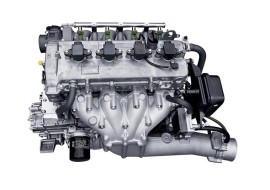 HIGH OUTPUT 1812cc
Power delivery from the large displacement, High Output 1812cc engine is exhilarating – and the Hyper-Flow jet pump with its 3-blade impeller helps turn that power into electrifying acceleration. The Electronic Fuel Injection gives the smoothest possible power output and efficient, economical running, even on regular unleaded fuel.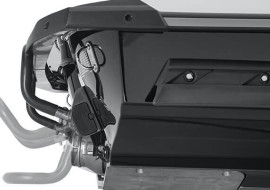 RE-BOARDING STEP
Designed to make it easier to re-board after a swim. Conveniently tucks away when not in use.