Going Mortgage Free in 2020 is a goal most of us could only dream of achieving but living on a boat could quite possibly be the answer. Brighton Marina hosts an ever growing community of people doing just that, there is of course mooring fees to consider but there is no council tax, water is included, luxury shower & toilet facilities continuously cleaned for you, 24hr Security, onsite supermarket…..The benefits go on!
So is it for you? Here are some examples of our current brokerage stock:
£49,950 Will buy a Sea Hawk 40 Motor Yacht with a 2 storey deck/seating space, 6 beds in 4 separate cabins, large kitchen with oven, sink & fridge and 2 bathrooms. Plenty of room aboard for a family of 4 with a monthly mooring fee of £486 – that probably wouldn't even cover the council tax on a 4 bed home in Brighton.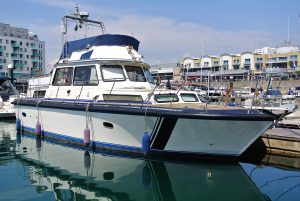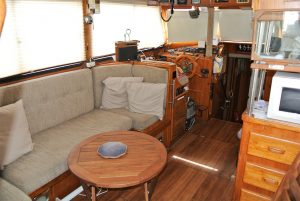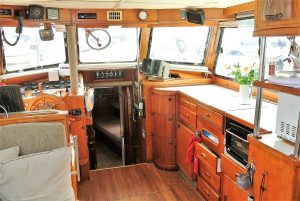 Our 'wildcard' boat is the Amel Sharki 40ft Sailing Yacht for £34,950. Anybody can do a quick google search and see these craft are usually priced in excess of £50,000 making it a good investment. This one is in need a of some TLC but nothing someone handy with DIY can't handle then when finished you have yourself a craft capable of living on and cruising around the world. This yacht would comfortably accommodate a family of 4 with 2 separate cabins, a large living area, kitchen and toilet. Mooring fees in Brighton Marina would be £445/month.